This is why!
The Advantages of Owning Your Own Business
Why Owning Your Own Business Is Better Than Being Someone Else's Employee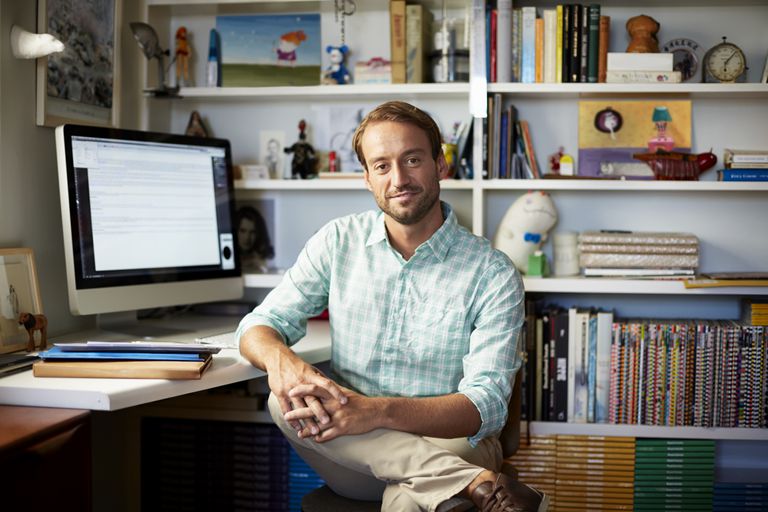 There are thousands of articles cautioning would-be self-employed types about the pitfalls of starting their own businesses, but almost nothing about how great owning your own business is.
One article certainly won't right the balance, but for the benefit of those who are thinking of plunging into the self-employed lifestyle and opening small businesses of their own, here is a summary of the best advantages of owning your own business.
When you own your own business:
1) You're the one in control.
Yep, the be your own boss thing is pretty great. I should lie to you and tell you that that means that no one tells you what to do, but people (customers, suppliers, government workers) will still tell you what to do all the time (and on bad days, might even tell you where to go, too).
The good news is that when you own your own business, you don't have to do what they tell you (most of the time). You have choices and you get to make the decisions.
2) You get to build something.
From one kid who loved Legos to another, you know how satisfying that is. Want to become a multi-national exporter? Or create a program that increases numeracy among children? Or turn people's yards into truly beautiful spaces? When you own your own business, you get to shape and flesh out your dreams.
3) You get to help people.
A TD Canada Trust Small Business Survey found that ninety-six percent of small business owners said that being able to help their customers and clients was one of the top benefits of owning a small business.
4) You may have the option of a more flexible lifestyle.
For women, especially, owning your own business can give the lifestyle flexibility necessary to raise a family and still have a successful career.
Mompreneurs are a growing trend; according to the State-Owned Business Report, commissioned by American Express, the number of women-owned businesses has increased by 68% since 1997, with more than 9.1 million women-owned businesses operating in the U.S. in 2014 (Fox News).
But it's not just young(ish) women who can benefit from this advantage to owning your own business; people who are close to retirement or already retired may find owning their own businesses gives them both the chance to keep their hands in and to do something satisfying. (See The Best Business Opportunities for Retirees if you're of this age and want to get started.)
5) You might change the world.
You certainly don't have to think back very far historically to come up with the name of a business owner whose enterprise has changed the world. Mark Zuckerberg anyone? Bill Gates? And your business doesn't have to become the next Facebook or Microsoft to be the agent of powerful change. Ten years ago, for instance, Torben Vestergaard Frandsen came up with the idea of the LifeStraw, a personal, low-cost water purification tool that is being used to provide safe drinking water to millions of people.
So okay, changing the world is a pretty ambitious target, but changing just a piece of it for the better is still a worthwhile effort that can be deeply satisfying.
6) You might make more money.
Some businesses make truckloads full of money. Some don't. Most successful small businesses provide their owners with a living, not a fortune. But the point is, owning your own business opens up the possibility of making more than you could possibly make as an employee.
Working on the assembly line that produces cat clocks will bring you in a certain wage but what if, for example, there's a huge surge of demand for cat clocks and the company's profits soar astronomically? As an employee, you won't share in any of those profits. Businesses generally have much more opportunity to make money than individuals do.
Other Advantages of Owning Your Own Business
The advantages of owning your own business listed above apply to all businesses with the caveat that those who choose to run retail businesses will find it more difficult to create a flexible lifestyle because of the demands of retail trade.
https://www.thebalance.com/the-advantages-of-owning-your-own-business-2948555